AS FEATURED IN:
 Promotional offer for First-Time Clients Only. Subject to Space.
Deadline to Register

:

Friday, November 15, 2013 or when spaces are full
Challenge Starts

:

Week of November 18, 2013
Here's What to Expect with Our Unique Program:
Lose 6 to 10 pounds in your first 21 days.
Build lean muscle.
Become part of an accountability group.
Learn how to eat right to lose weight and tone up.
Get results without any shakes, magic pills, or gadgets. They're not needed!
Learn how to exercise safely and learn exercises to boost your metabolism.
Fit into your favourite clothes once again!
Results of Our Program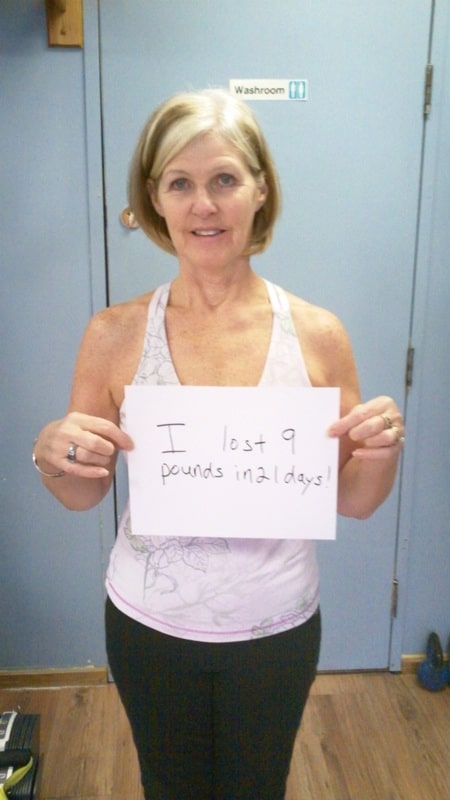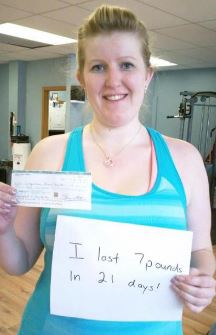 Meet Our Diverse Transformation Coaches
*The gate is wide for many to become a personal trainer. Our transformation coaches must undergo intensive in house training and must also be evaluated by our head fitness coach before training you.
*Our Head Fitness Coach has a Degree in Kinesiology. There are only 2 owners with a degree in Kinesiology in the Tri-Cities'. Our  Head Fitness Coach is  also a black belt martial arts instructor and Certified Personal Trainer. The workouts are fun and exciting!
*Transformation Coaches are National Fitness Bikini competitors. Our transformation coaches have also struggled to lose weight thus understand how difficult the process can be.
*Our environment is positive, non-intimidating, and extremely supportive.
Results from Our September Challenge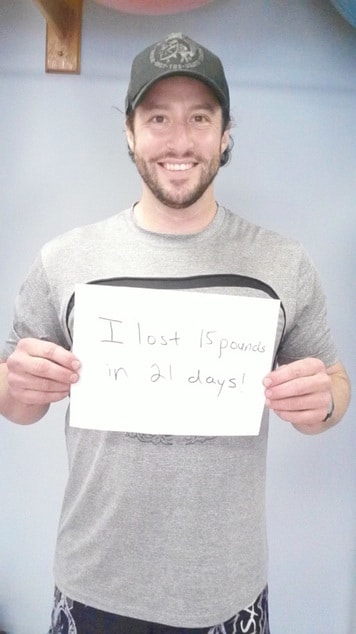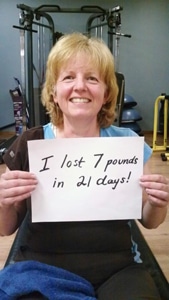 Here's What You Get with Our Challenge
*Measurements and Photos on Day 1 and Day 21
*Weekly Weigh-ins
*Weekly Accountability Check-ins
*Up to 2 sessions/week
*Challenge Nutrition Plan
*Online Accountability Group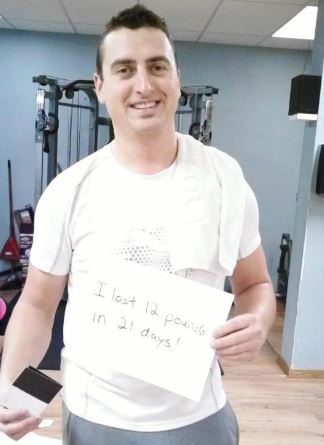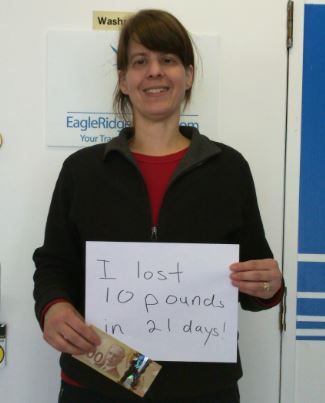 Special Offer

: 21 day Challenge for $99 + taxes. Over 60% off.

 
Registration Deadline

: 
Friday, November 15, 2013 or when spaces are full
Challenge Starts

: The week of November 18 to November 21, 2013
***Includes:  Accountability check-ins, fat loss nutrition program, up to 2 sessions/week, and online support.***
Tri-Cities' 21 day Challenge (Request more info)