45 minutes
twice a week to see results at any age!
DON'T WAIT! TAKE ADVANTAGE OF OUR BEST-EVER TRIAL OFFER
Contact us today for a FREE consultation!




Coquitlam Personal Training
Are You Finally Ready for a Fitness Program that Gets Results But Doesn't Require You to Give Up Your Lifestyle?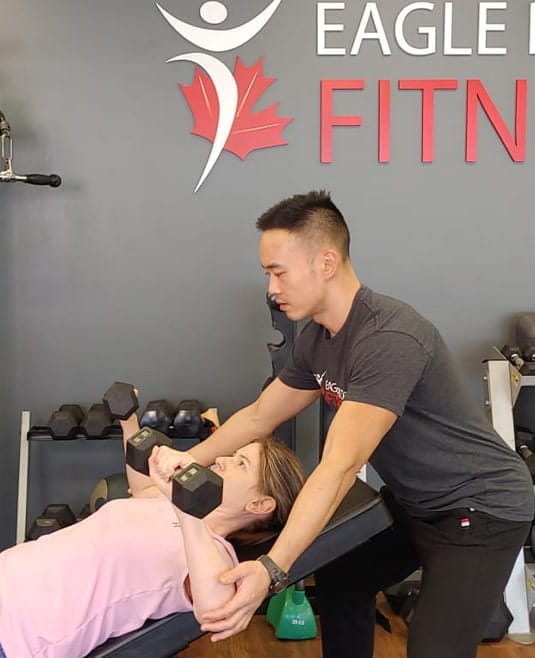 Lose Fat, Increase Strength, And Get Into The Best Shape Of Your Life Without Giving Up Your Glass Of Wine!
I know, this may sound too good to be true. And if you're like many of our clients, you're probably tired of empty promises and diet plans that don't work.
But here's the thing, diet and exercise plans that don't fit your lifestyle are destined to fail. That's why it's often easier to lose weight than it is to keep it off. The reason is simple:
You'll get tired of restrictions on foods you enjoy. You may even become frustrated or resentful. The same thing will happen when you do exercises that aren't a fit for you.
At Eagle Ridge Fitness, we know diet and exercise needs to be flexible, and it needs to be tailored to you. All or nothing doesn't work.
Fitness and nutrition needs to be embraced as a lifestyle. Short sprints like 21-day, 4-week, and 6-week programs produce short-term results. We want to learn lifelong habits and skills, and that's what we'll teach you at Eagle Ridge Fitness.
We understand how daunting it is to get started – we've been there as well. That's why we want to make it as easy as possible for you. Come meet our team at Eagle Ridge Fitness Today! You'll hear about their own weight loss struggles and fitness journeys and how we can help. Our Customized Nutrition And Fitness Coaching Program Will Get You Results In No Time At All!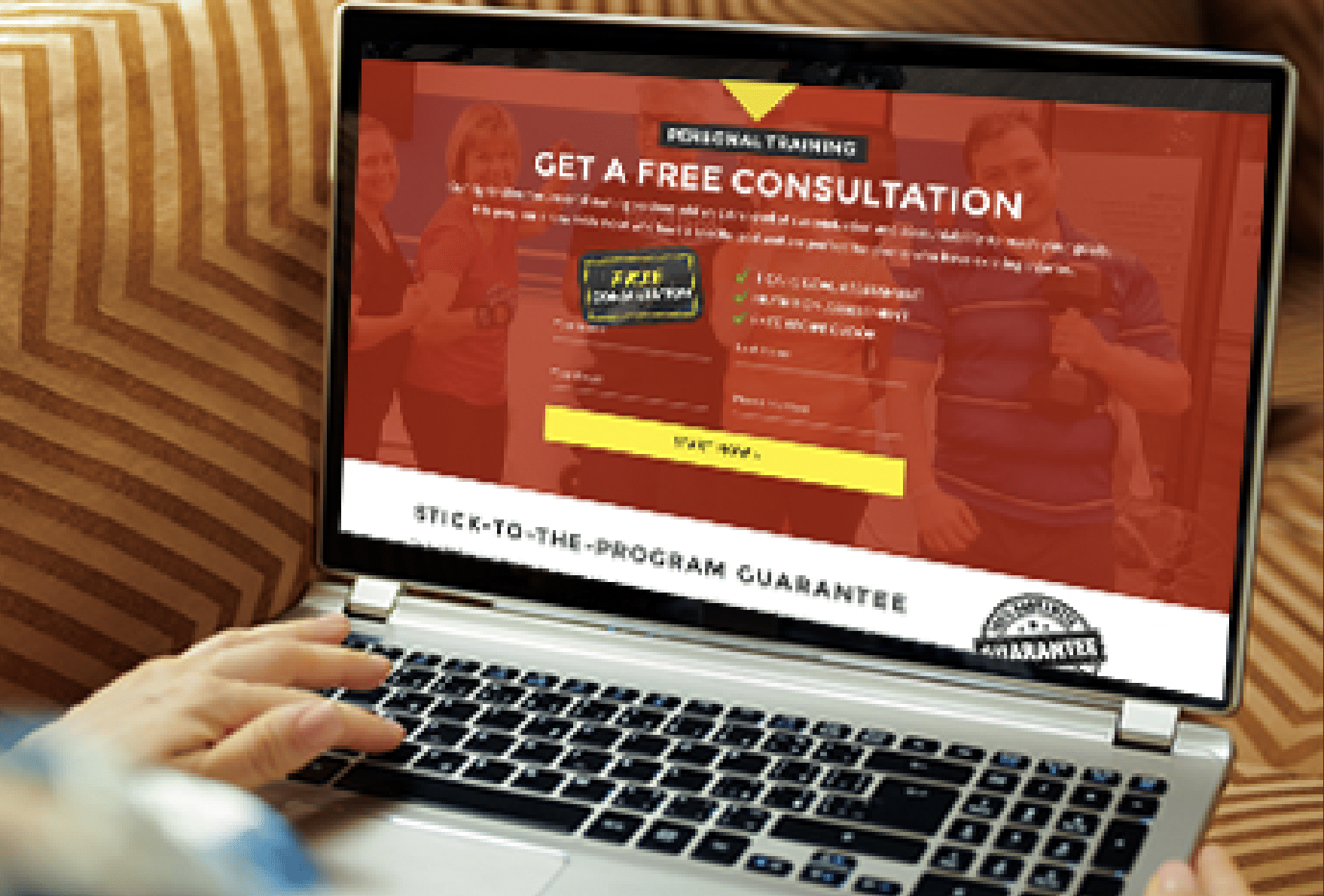 1
fill the form
Fill out the form below for a FREE 1-on-1 Consultation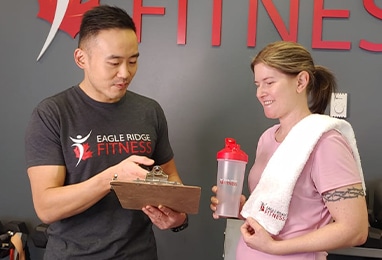 2
1-on-1 ASSESSMENT
Attend your 1-on-1 Assessment Session. Plus, meet the team, the owner, and tour our facility to see if it's a good fit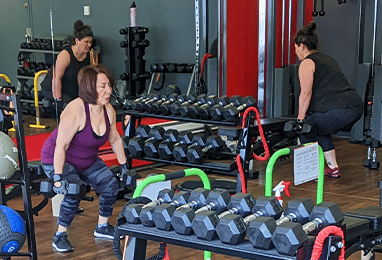 3
GUARANTEE
Try us out risk-free with our 10-day money back guarantee
What Can You Expect Training At Eagle Ridge Fitness?
Every person is unique, but here are some of the things our members constantly RAVE about:
We're the Tri-Cities' Longest Running Personal Training Studio: Since 2008. Experience You Can Count On.
Awarded Emerging Business of the Year by the City of Port Coquitlam
Voted Favourite Personal Trainer and Favourite Fitness Facility by Tri-City News
Owner has a Degree in Kinesiology. You'll be working with an experienced team!
Guaranteed to fit your lifestyle – you can still drink wine & eat your favourite meals
Offering personal training for weight loss, toning, and post rehab
Modern training studio with AC
The ONLY gym in the Tri-cities to specialize in NUTRITION and FITNESS
Support local business. Eagle Ridge Fitness was founded in Sam's parents garage in the Eagle Ridge neighborhood.
We're results driven. Many great success stories.
We're been there. Sam, the owner, has undergone his own transformation of gaining 45 pounds and losing over 60 pounds, and then building lean muscle. We understand how daunting it can be to get started. We get it!
PERSONAL TRAINING
Get A FREE Consultation
Our highly effective personal training sessions add an extra level of customization and accountability to reach your goals. This program is ideal with those who have a specific goal and are perfect for clients who have existing injuries.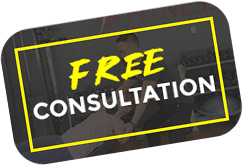 1-ON-1 GOAL ASSESSMENT
NUTRITION ASSESSMENT
FREE 1 DISH RECIPE EBOOK
STICK-TO-THE-PROGRAM GUARANTEE
Try for 10 days by showing up to every appointment and if you feel this isn't the right fit for you we'll cancel your registration and issue a refund for any unused sessions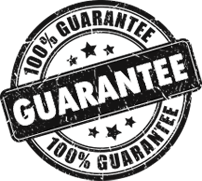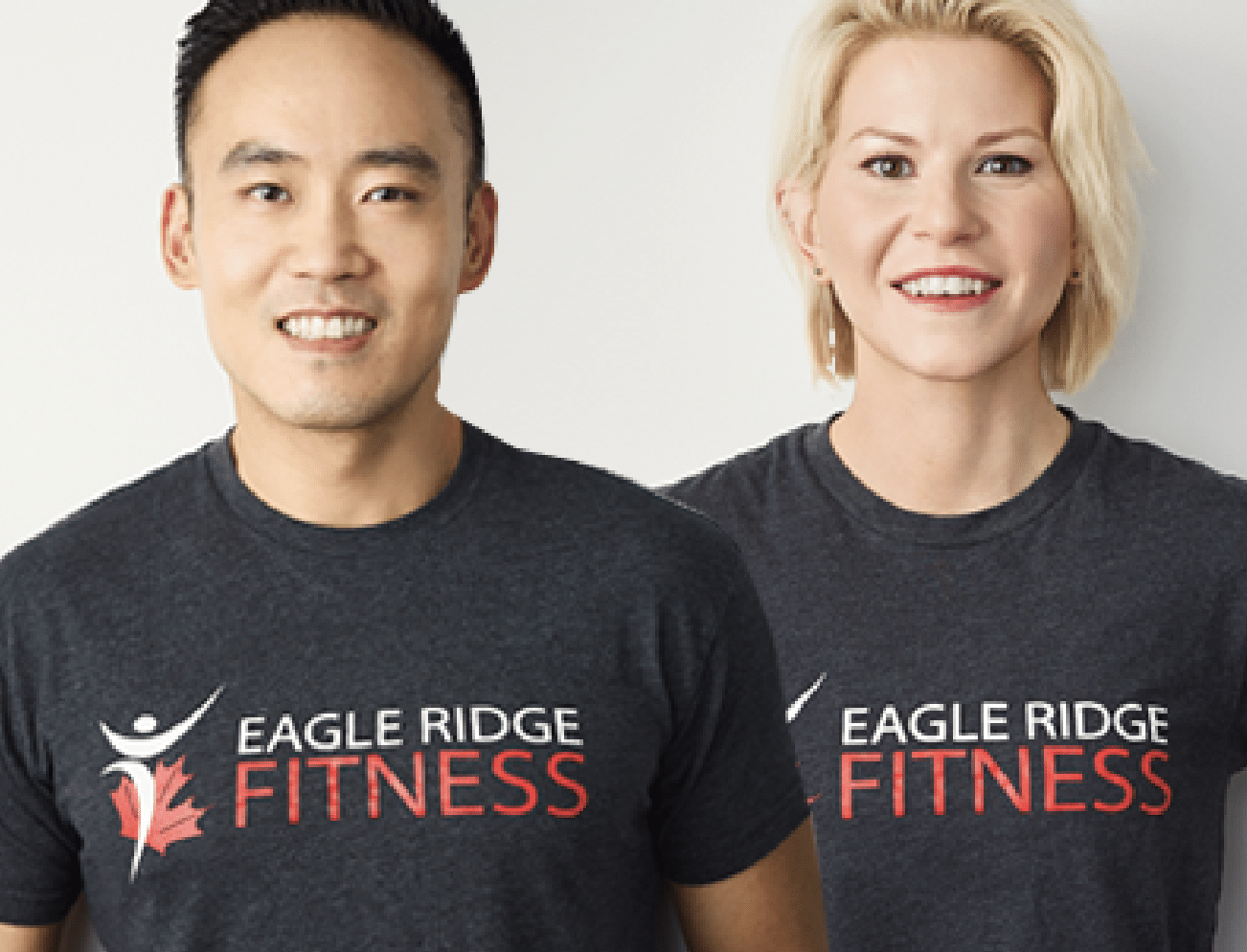 About The Coaches
Positive, enthusiastic, supportive, trusting, focused, meet your coaches.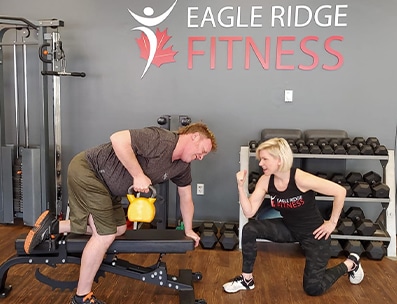 1 ON 1
Get results faster and one-on-one attention needed for beginners and those recovering from injury.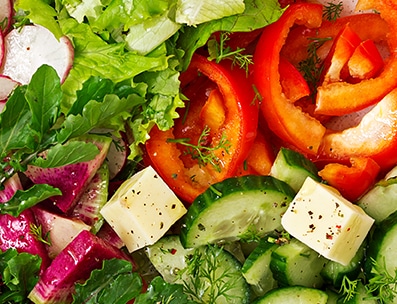 nutrition
Get even faster results with nutrition coaching! We'll provide you with action steps to get you closer to your goals.
Meet Our Personal Training Specialists In The Tri-Cities
Eagle Ridge Fitness is the only personal training studio to specialize in both fitness and nutrition. We're here to address every area to get adults fit regardless of fitness level.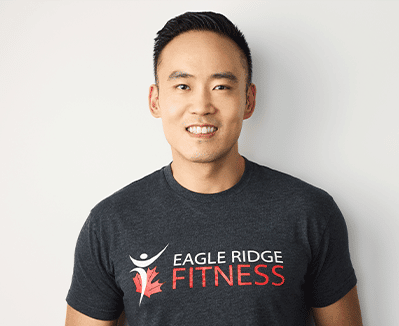 Sam Noh
Bsc. Kinesiology Degree
Certified Personal Trainer
Twist Conditioning Certified
Certified Personal Trainer-Over 18 years experience
Black Belt Martial Arts Instructor
Lost 60 pounds-Sam understands!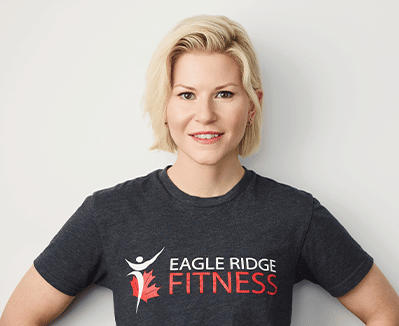 Laurie E. Noh
BCRPA Registered Personal Trainer
NCI Level 1 Nutrition Coach
CCF Coach Practitioner
Functional Nutrition Programming
3rd Place Bodybuilder in Western Canada and 10th Place at Nationals