1 on 1 Nutrition Coaching
"You can exercise as often and as hard as you like, but will not be able to achieve your desired body without proper nutrition." – Laurie
Hi, I'm Laurie Noh
Certified Nutritionist
I struggled with nutrition my whole life. I understand how daunting it can be to get started. For years I tried to lose weight with exercise and online diets- but nothing clicked until I started Bodybuilding. I'm not advocating for everyone to become a bodybuilder- but the process helped me understand how the body functions.
I learned about hormones, sleep, and how different foods treat the body. Now I am a BCRPA Registered Personal Trainer, a NCI Level 1 Nutrition Coach, CCF Coach Practitioner, have Functional Nutrition Programming, and won 3rd Place Bodybuilder in Western Canada and 10th Place at Nationals.
Through my own personal transformation, I learned many tough lessons. My goal is to help you achieve success with your health and fitness goals using all the shortcuts I use. I know the commitment it takes to lose weight, get fit, and stick to a program. I've been there… I can guide you to avoid the mistakes I first made.
At Eagle Ridge Fitness, we have nutrition programs available to teach you step-by-step on how and what to eat, in order to help you achieve your weight-loss or weight-gain goals. I offer nutrition coaching and meal planning tailored towards your body type, fitness, and health goals. I am committed to helping you reach your goals and change your life.
Nutrition Consultation
Book a consultation using calendry to meet virtually at a date and time that works for you. There are a few questions to fill out to help us understand more about your health goals.
👇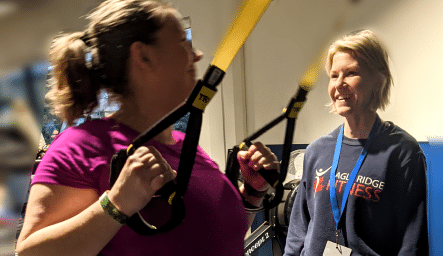 1
Establish a Baseline
After we meet during the consultation, you'll participate in a 5 day fitness challenge. This allows me to make an informed Nutrition Assessment.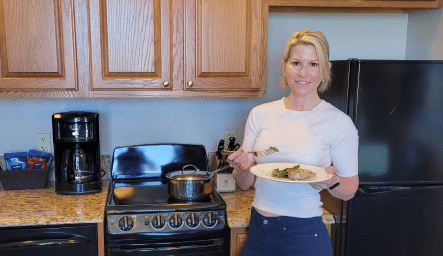 2
Reset Metabolism and Heal the Body
Your assessment includes educational material, macros, calories, water intake, meal timing, supplement suggestion, food choices and a sample meal plan.
3
Tools and Resources
You can use our app to  track your goals and sustain your progress. There is a weekly check-in form for accountability and feedback!

How to Balance Your Meals

How to Eat Right for Your Body Type

How to Eat the Foods You Love

How Much to Eat, When to Eat, & What to Eat

How to Sculpt your Hips, Buns, and Thighs