We Are The Best gym in Coquitlam 
Best choice for fitness in Coquitlam Area!
Early ridge fitness Gym is the champion in fitness for decades.  It is the center of worship for fitness enthusiasts. Eagle ridge fitness gym is the place for serious workouts and to have a healthy & fit body. At eagle ridge fitness gym we offer workout training, health counseling, and guidance of nutrients foods.  The types of equipment at our gym are specially manufactured on orders and are calibrated each month to give the customers proper results in their exercise. In Port Moody, eagle ridge fitness has become the trademark of the gym. Every customer has got result oriented training and sessions. The recognition and expertise in bodybuilding have always outranked our gym from our competitors.  We are offering many different services like group exercise, cardiovascular fitness, Yoga, etc.
We are delighted to let you know that many leading sports players, military soldiers, and athletes prefer Eagle ridge Fitness for their fitness. We are considered a one-stop solution for fitness. The latest equipment and daily training sessions make us the best in the fitness industry. Full body workout stations are the new equipment we are offering to customers for a fully comprehensive approach. We are #1 Gym in Port Moody!
If you are looking to burn your fat, increasing the strength, add muscles, and improve the health of your heart, Eagle ridge fitness is the most desired gym in Port Moody. We believe in reviving the body structure thoroughly. In our gym in Port Moody, The customers can feel the change in a healthy lifestyle within a few days. We are also associated with many corporates and our trainers organize many fitness programs in their office. We have specially designed important and result-oriented exercises for individuals who can't spend much time in the gym. It is considered short and sweet. For them, it's not about gaining a gigantic shape but a properly shaped body.
The eagle ridge fitness Gym has received many appreciation and accolades from many International fitness communities. The trainers and team members of the gym are always around you to increase your productivity and keep you motivated.
The day one result you will feel at the eagle ridge is happiness. Daily exercise, pushups, and weightlifting remove anxiety and depression. It will also heal your minor health issues of the body. Scientifically it proved that during exercise endorphin hormone is released it creates positive vibes and removes unwanted body cells. Gyming also maintain the insulin in the body.
The trainers of our gym know every individual has its capacity and we make sure that no individual gets trap in the overtraining. The fitness trainers will guide you daily and ensure you see the healthy results fast.
The fun activity while exercise is the goal of Eagle ridge fitness Gym
Before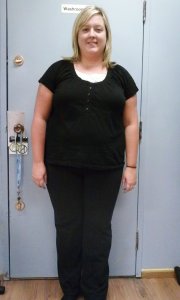 After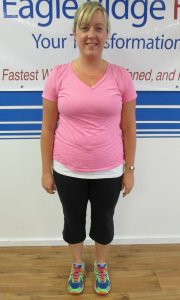 "I have lost and maintained over 50 lbs"
I came into ERF on a whim one day completely terrified of what I might face as health and fitness was not my favorite subject. I was very self conscious about starting an exercise program as I was very out of shape. From when I first walked in to ERF I felt welcomed and my self consciousness faded away. That was 3 years ago now and I have lost and maintained over 50 lbs and continue to grow stronger every workout. The staff are awesome, supportive, friendly and very motivating. Highly recommend to anyone looking to lose weight, gain strength or just feel great!!
Jenny A.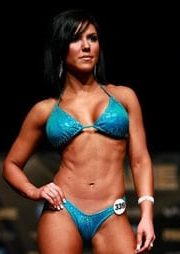 "Sam delivers results..."
As Sam's former colleague, I had the opportunity to witness firsthand the transformations of many of Sam's clients. Sam delivers results and is a leader in the fitness industry. He has a contagious passion for helping others achieve their fitness and wellness goals. I highly recommend Sam if you're serious about getting incredible results!
Jenny V.
Owner of Vandyfit, Personal Trainer, & Fitness Athlete
Call us and discover why we are the Best Gym in Port Moody!
604-996-1111