Gym in Vancouver | Fitness & Personal Trainer
Before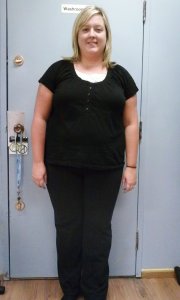 After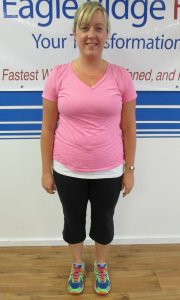 "I have lost and maintained over 50 lbs"
I came into ERF on a whim one day completely terrified of what I might face as health and fitness was not my favorite subject. I was very self conscious about starting an exercise program as I was very out of shape. From when I first walked in to ERF I felt welcomed and my self consciousness faded away. That was 3 years ago now and I have lost and maintained over 50 lbs and continue to grow stronger every workout. The staff are awesome, supportive, friendly and very motivating. Highly recommend to anyone looking to lose weight, gain strength or just feel great!!
Jenny A.
Before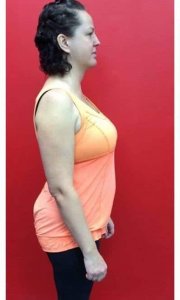 After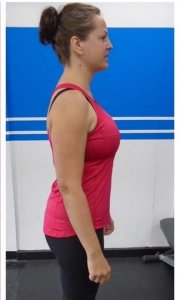 "I have lost 20 pounds and feel great"
Eagle Ridge Fitness will help you get it done! If you want to lose weight and achieve total-body health, these are the people you need working for you! The atmosphere is positive and the trainers are inspiring and personable. I have lost 20 pounds and feel great, thanks to the support and guidance I have received from the ERF team.
Leah M
Gym in Vancouver Fitness & Personal Trainer
We're Vancouver' Longest Running Personal Training Studio
Awarded Emerging Business of the Year by the City of Port Coquitlam
Voted Favourite Personal Trainer and Favourite Fitness Facility by Tri City News
Owner has a Degree in Kinesiology. You'll be working with an experienced team!
Support local business. Eagle Ridge Fitness was founded in Sam's parents garage in the Eagle Ridge neighborhood. We now have two commercial locations in Vancouver, Port Moody and Poco.
We're results driven. Many great success stories.
Real Vancouver gym People. Real Results