A Port Coquitlam Personal Trainer Can Help You Stay Focused
If you've ever started a diet or exercise program and found that after a few days or few weeks, not only quit it, but also gained back more weight than you had when you started, you need the services of a Port Coquitlam personal trainer. Personal trainers spend their life helping people succeed in achieving their fitness goals. Their passion for their jobs makes it easier for the people they help and you could be one of those people. A personal trainer can help you meet your commitment to an exercise program and provide valuable assistance when it comes to dieting. However, personal trainers do quite a bit more than just that.
Personal Trainers Help You Exercise Correctly
A personal trainer has certification in the physiology of the body and understands the right and wrong ways of doing specific exercises. They know how to create exercise programs to meet specific needs, whether the needs include simple training on how to do the exercise properly, specific exercises for health conditions or the level of exercise you might require based on your level of fitness just enough to challenge you without being too difficult.
A Personal Trainer in Port Coquitlam Provides Motivation
Personal trainers also provide motivation. The simple fact you have to meet with a personal trainer means you have an obligation to show up at the gym. It's far easier to avoid exercising if nobody is waiting for you. However, they also provide other motivation and sincere words of encouragement to help you get through the rough spots, such as when you ache all over and still don't see the results of your efforts. They may weigh you each meeting and it's tough to explain how you've stuck to your diet, but magically managed to put on weight each and every week. It's all about being accountable to another person who understands everything about diet and exercise.
Personal Trainers Keep Your Program Challenging
A personal trainer adjusts your exercise regimen as you become more fit. Once you start to develop tone, stamina and strength, you need to challenge yourself more, without increasing the exercise regimen so much it might cause injury. A personal trainer knows the right way to raise your exercise requirements. Personal trainers in Port Coquitlam also provide other important benefits.
A personal trainer can help you set realistic goals.
A personal trainer may create several new programs for you, just to make the exercise more interesting.
A personal trainer can provide not just guidance, but also make exercising more fun. It's nice to have someone to talk to while you exercise.
A personal trainer will let you know when you've accomplished a big goal. You may already have realized that you've faced a challenge and won, but it's great when you hear those words from a pro.
A personal trainer can help you get into shape for a specific athletic challenge. If you aren't trying to lose weight or become fit, but want to compete in a sport and be in peak physical condition, a personal trainer can help you accomplish that goal.
A Port Coquitlam personal trainer is well worth investing, particularly if you've had any physical injury or illness. He or she can help you learn exercises you can do on days you don't go to the gym, which may be aerobic exercise or exercising for flexibility.
Before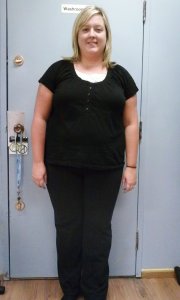 After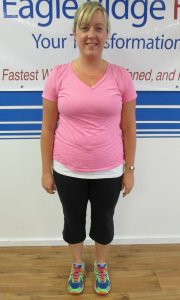 "I have lost and maintained over 50 lbs"
I came into ERF on a whim one day completely terrified of what I might face as health and fitness was not my favorite subject. I was very self conscious about starting an exercise program as I was very out of shape. From when I first walked in to ERF I felt welcomed and my self consciousness faded away. That was 3 years ago now and I have lost and maintained over 50 lbs and continue to grow stronger every workout. The staff are awesome, supportive, friendly and very motivating. Highly recommend to anyone looking to lose weight, gain strength or just feel great!!
Jenny A.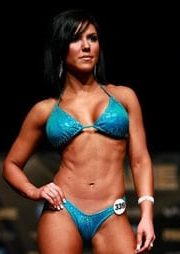 "Sam delivers results..."
As Sam's former colleague, I had the opportunity to witness firsthand the transformations of many of Sam's clients. Sam delivers results and is a leader in the fitness industry. He has a contagious passion for helping others achieve their fitness and wellness goals. I highly recommend Sam if you're serious about getting incredible results!
Jenny V.
Owner of Vandyfit, Personal Trainer, & Fitness Athlete