We Are The Best gym in Coquitlam 
There's absolutely no reason to keep your fitness routine locked away in a gym, especially when there are so many physical activities you can do in Port Coquitlam that will help you stay in shape. Staying in shape should be used for more than just fitting into that smaller pair of pants. It's the perfect way to ensure you have the energy to live life to its fullest and enjoy every minute. Our area is filled with beautiful parks and has lots of activities provided by the Port Coquitlam recreation department. Not only will you enjoy it more when you're fit, you'll stay fit the more you enjoy it.
Take a bike ride on a park trail.
Riding bikes can be a fun family adventure, an enjoyable solitude getaway to get in touch with nature or a great weekend adventure with friends. No matter why you do it, it's both enjoyable and good exercise. I have two favourites when I go riding, The Traboulay Poco trail is good for people of all fitness levels. It has a flat terrain, so it's perfect for the beginner. For those that want a thorough workout, ride the complete trail, making a loop that takes you back to the start. It's a scenic 26 km. Colony Farm Regional Park provides a blending of rural and city that I love. For a more aggressive stance on biking, try the Port Coquitlam's bike skills park, located on Shaughnessy Street north of Prairie Avenue.
Have a picnic with healthy foods.
Of course, eating won't give you the exercise you need, but a brisk walk in the park will help you burn off the calories and provide the rejuvenating exercise. Instead of riding bikes in Colony Farm Regional Park or at Traboulay Poco Trail, take a hike armed with your lunch and find a great spot along the way to stop and eat. You don't have to walk the entire park area. Choose how far you want to go, sit and eat and walk back to your starting point.
Enjoy your favourite sport.
This city sponsors adult sports that vary from the adult leagues where you need to make a commitment, to the drop in sports for an afternoon of fun. There's basketball, volleyball, hockey, dodge ball and even the ultimate Frisbee competition. If you crave water sports there are indoor pools, outdoor pools and aquatics programs provided by the Port Coquitlam recreation department. Check online for the latest Leisure Guide.
> There are public skates, as well as drop in hockey programs offered year around by the recreation department.
> Get into shape to participate in the PoCo Grand Prix on July 13, 2018 or volunteer to coach kids and help them do their best in the youth or kid's race.
> There are all types of dance lessons available that will give you the chance to use your new found energy and have fun staying fit.
Stay active and help the community. You can volunteer as a coach, swimming instructor or take an active role in a community project.
Before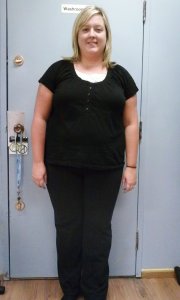 After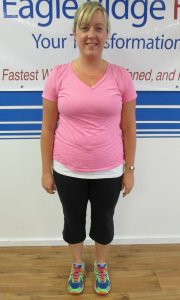 "I have lost and maintained over 50 lbs"
I came into ERF on a whim one day completely terrified of what I might face as health and fitness was not my favorite subject. I was very self conscious about starting an exercise program as I was very out of shape. From when I first walked in to ERF I felt welcomed and my self consciousness faded away. That was 3 years ago now and I have lost and maintained over 50 lbs and continue to grow stronger every workout. The staff are awesome, supportive, friendly and very motivating. Highly recommend to anyone looking to lose weight, gain strength or just feel great!!
Jenny A.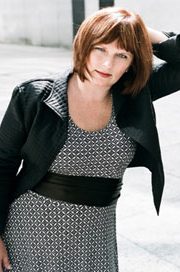 "I lost 26 pounds!"
Somehow I found myself 40 lbs overweight and nearing my 50th birthday. In the past I had tried various gyms but with disastrous results. The "trainers" had little or no experience working with clients such as myself with chronic back issues. In the past couple of years I ended up with a very bad case of Plantar Fasciitis on my left foot and tendonitis in my right shoulder. I wanted desperately to lose weight and be pain free, but was very leery of working with someone inexperienced. For that reason I sought out a trainer with a Kinesiology degree. That way I could be confident they understood the issues I had.
I met Sam and he worked with me over the next 5-6 months on various programs always altering as we went along to accommodate my injuries. I lost 26lbs, toned my body and although I am not completely pain free, I have been able to eliminate my pain medication.
Through my recommendation, my friend also started to work with Sam and her results have been great as well!
I have been extremely pleased with the results I got training with Sam and thoroughly enjoyed our time working together.
Jan M.
To learn more, check out these additional resources or
call us at 604-996-1111 today!
Port Coquitlam Boot Camp
Port Coquitlam Fitness
Port Coquitlam Gym
Port Coquitlam Personal Trainer