I've been getting quite a few emails asking what the best fitness program.
Is it cardio? Cycling? Strength training? Yoga?  1-on-1 personal training? Bootcamps?
What are your goals???
Short Answer: There really isn't a cookie cutter answer. There really shouldn't be a cookie cutter program for you either.
To put this into perspective, I was shopping last Cyber Monday for a brand-new laptop, as my previous one is at the end of its life.  I'm not a computer guy. Wasn't sure what to get. Do I get a Pentium, I3, I5, I7? How much ram do I get? Do I get one with a SSD? What is a SSD? How many inches? So many factors! The sales rep guided me in the right direction by first asking me what I needed it for and what my preferences were.​​
Similarly, the best fitness program depends on your specific goals, injuries, exercise experience, personal preference, and so forth:
Do you like a fitness program that's high energy or more mellow?
Are you wanting weight-loss, toning, flexibility or strengthening?
Do you need help with nutrition?
Are you in pain? Do you have injuries? Do you like a trainer who is knowledgeable on injuries?
Do you like high intensity training, weight training, yoga, or perhaps a combination of all three?
​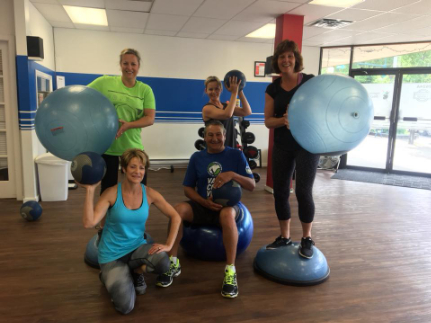 To help point you in the right direction, I've summarized the Four Main Programs in the Fitness Industry:
1-on-1 Personal Training of the Best Fitness Program
Pros: The workout will be personalized and customized for you.
Cons: Rates are high for 1 on 1. Dependent on trainer's availability. Training style and credentials varies from one trainer to another. (eg. Certification vs. Degree)
Small Group Personal Training (3 to 8 people)
Pros: Intimate setting. You can receive attention from your Personal Trainer to ensure you're safely working out. Working out with others gives you greater motivation, support, and faster results.  Affordable compared to 1 on 1.
Cons: May not be suitable for clients who have major injuries, have very specific needs, and goals. Training style and credentials vary from one trainer to another.
Bootcamps/ Large Group Training Programs (12 to 20+ people)
Pros: Can be fun to train with a large group. Great camaraderie. Can be high energy.
Cons: Cookie cutter workouts. General workouts. Attention from your trainer is diluted as you have 12 to 20+ people working out with you at the same time. May not suitable for clients who have lower back, knee, and shoulder injuries. Mostly cardio based. Little resistance training, as body weight training and high reps are not enough. Hope you will enjoy the Best Fitness Program.
Gym Membership
Pros: Cheapest, convenient, lots of equipment to choose from.
Cons: You have to figure out what to do, it's self-guided, no one to hold you accountable, risk of injury, results are hit or miss, can be crowded especially in January.
The best fitness program depends on your goals, needs, and preferences! If you would like help determining what fitness program is right for you, feel free to reach out! Book a FREE Strategy Session here: https://eagleridgefitness.clickfunnels.com/optinzjrtbn4z 🔥
Have a great rest of your week! 🙂
-Sammy Noh
---