Hope you're enjoying the holidays! I had a wonderful time celebrating Christmas with my family and ate more than I usually do.
I have another family dinner coming up tonight. I admit, the thought of manipulating my nutrition crossed my mind today. Perhaps, I'll have less carbs and starve myself today. No, I'm not going to manipulate my nutrition today. I'm going to stick with what's on my nutrition plan…My nutrition plan actually allows for such indulgences.
Have you thought about starving yourself after binge eating? It may seem logical to do so, but why torture yourself? You'll be absolute miserable for the day! One day of 'starving', isn't going to do much to get you to your goals.
👉The reality is, you're already on a nutrition plan. You're either on a weight gain, weight loss, or maintenance plan. Sure, it may be unintentional and some of you may be consciously unaware what plan you're on. However, your body has already determined what plan you're on, based on the choices you made with food the past 30 to 90+ days. If you're on a weight loss plan for the past 30 to 90+ days, one day of binge eating isn't going to derail you, as long as you continue with your 'regular' eating regime…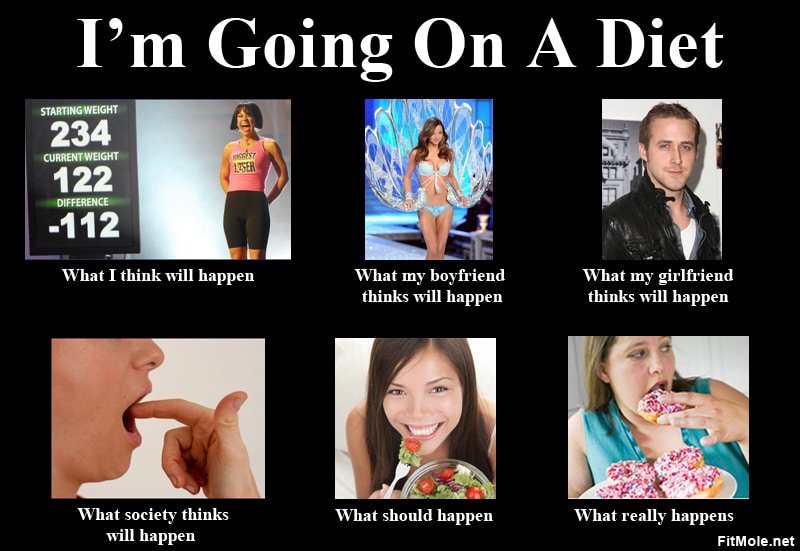 My 'binge' eating yesterday, made me think…Come January, many will be pursuing health and fitness goals. I'm actually frustrated for January for the fitness industry…I'm not trying to knock anyone's aspirations of getting healthy and fit. I see January as a great opportunity to help many people with their health and fitness goals. Actually, February is when personal trainers get really busy….
I do not want you to be a common January statistic by giving up by week 3.  I see it happen every year. We offered a weight loss challenge last January. Many clients saw great results losing over 15 pounds! Some who only did the challenge reached out to me a few months later, to let me know they gained the weight back months after. This really bothered me. It also hits close to home…
I've learned many lessons being in the fitness industry over 15 years and personally gaining over 45 pounds a couple of years ago. What's the point of losing it, and then gaining it back? I definitely understand the struggles of trying to lose weight, when your time is so limited to focus on yourself…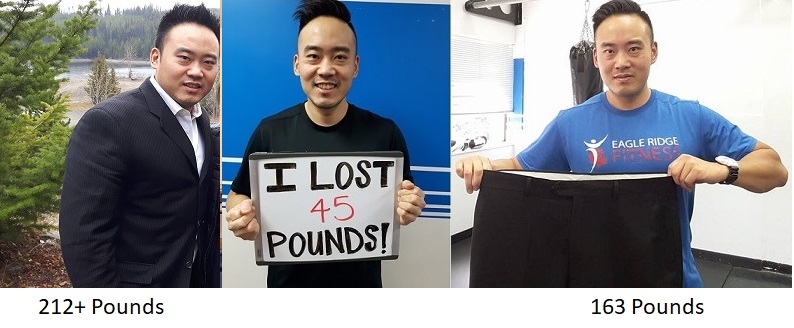 We all want it quick and easy. Realistically, it took years or months for some of you to gain this weight. So how do you expect to lose it in short a short period of time and keep it off?
With my professional and personal experience, I've come up with 5 tips to help you conquer January and the rest of the year!

5 Tips to Avoid Becoming Part of a Common January Statistic
If you're working out 0 days a week for the past few months or few years, do not go from working out 0 to 6 days a week in January. Start with 2 to 3 days a week with adequate rest and recovery. Space it out! Eg. Monday, Wednesday, Friday. Don't forget spending time to also plan your nutrition. Yes, I'm sure you've heard it before. You can't out-train your nutrition. Don't even dare trying! Ask yourself, how many days a week can you be consistent for the next 90 days? If it's 2, then stick with 2. Even 30 minute workouts are suffice.
Challenges are very popular this time around. If you join a weight loss or fitness challenge such as a 21 day, 28 day, 6 week or 90 day challenge, remember that nutrition and fitness do not have a set start and end date. I'll be offering a challenge too, Our challenge will be very well planned and thought out so that you see results not only during the challenge, but also beyond the challenge.
Ensure you have the support, tools, and accountability. Hire a fitness pro. Would you use google to learn how to fix your roof or your own teeth? 🙂 Keep in mind a 'gym membership' and working with a 'coach' are two different things.  A gym membership gives you access to rent and use equipment. A coach provides you with tools, support, and accountability to help you reach your goals!
Incorporate weight training into your workout instead of focusing on only cardio. There are benefits of cardio. What if I told you, you can reach your weight loss goals, without doing a single bout of cardio? Too much cardio can actually make you fat. I'll get into that another time. Cardio can also aggravate your adrenals. If you think cardio is the best way to lose weight, please reach out. I'd love to help you start on the right foot.
Find the right fitness program for you. Be careful of which fitness program you choose. The fitness industry offers either 'personal training' or 'bootcamp, or something in between. As the groups get larger, personalized interaction and instruction diminishes and the chances of seeing results can also diminish. Larger groups also focus more on 'cardio' rather than 'weight' training. Choose a program that keeps your goals, injuries, and needs in mind.
If you want to finally reach your fitness and health goals, I'll help you determine your first action steps. Feel free to email, call, or even book a Free Strategy Session: https://calendly.com/erf/free-strategy-session-info-session My mission is to help people with their fitness and health goals! Enjoy the rest of the holidays!
-Sammy Noh
---
Since December 18, 2013…
It's been 10 years today, since I filled out my application online to create Eagle Ridge Fitness. I remember the fear, the excitement, and the uncertainty I felt while filling out that application.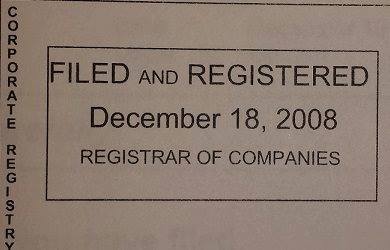 At the time, I had just left my job at a big box gym. I was burnt out training early mornings and evenings. When you're a trainer working 60 hours a week, you're really getting paid for 40 hours. Trainers are based on appointments. I also had a hard time charging clients for late cancellations…
I was at a crossroads. I dreamed of having a job working 8am to 5pm. I contemplated entering the finance industry to get a desk job. I had a job interview lined up with the bank.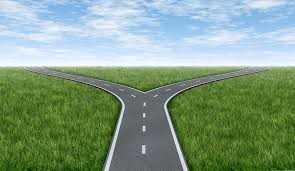 I knew I wouldn't be happy with a desk job, so I cancelled my interview. I found fulfillment training clients and making an impact on people. It's what got me up every morning. I gave it another shot by opening shop in my parent's garage.  My whole venture was funded with a credit card, as I was paying off student loads. I thought if I build it, they will come. Nope! I had very few clients when I started. I also didn't realize how much work this would take.
I quickly learned that I had to hustle, like I've never hustled before. I had to get out of my comfort zone, if I wanted to change my status quo.  I had to do presentations, go out there and network, and pick up the phone.
My life at the time revolved around building my business. I had a vision and a mission to accomplish.  After 2 years training out of the garage and renting space at a martial arts school, I went commercial. We've been in Port Moody ever since. We also have our Poco location which started 4 years ago.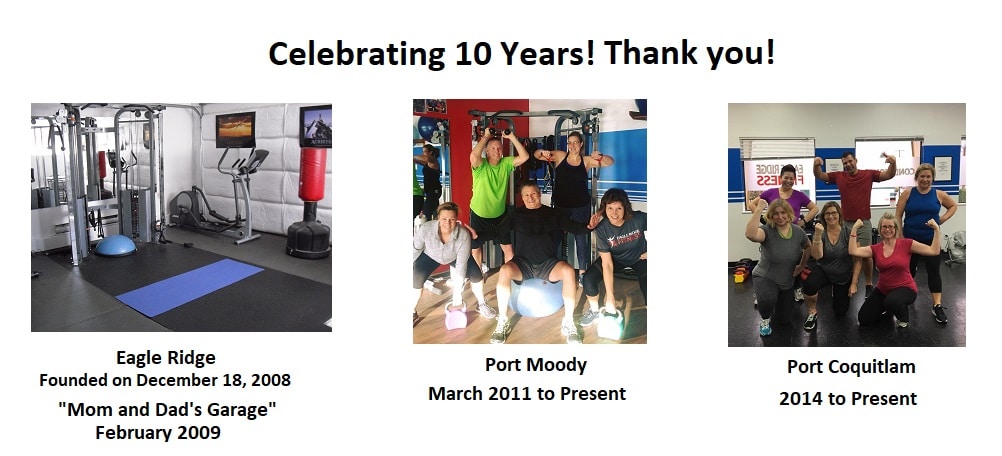 I'm truly grateful for everyone's support. The last 10 years has been quite the journey. As an entrepreneur, you have days when you think your business is dying, and then days when you think it's growing. It goes back and forth.
It's been a difficult journey, but a very fulfilling journey. Like most businesses, we almost went out of business at year 3 and year 5. I wanted to throw in the towel numerous times. I've made a ton of mistakes along the way. I find fulfillment when clients have a great experience and experience great results. I also find fulfillment growing staff and creating new positions in my company. I've learned to embrace change and embrace the journey.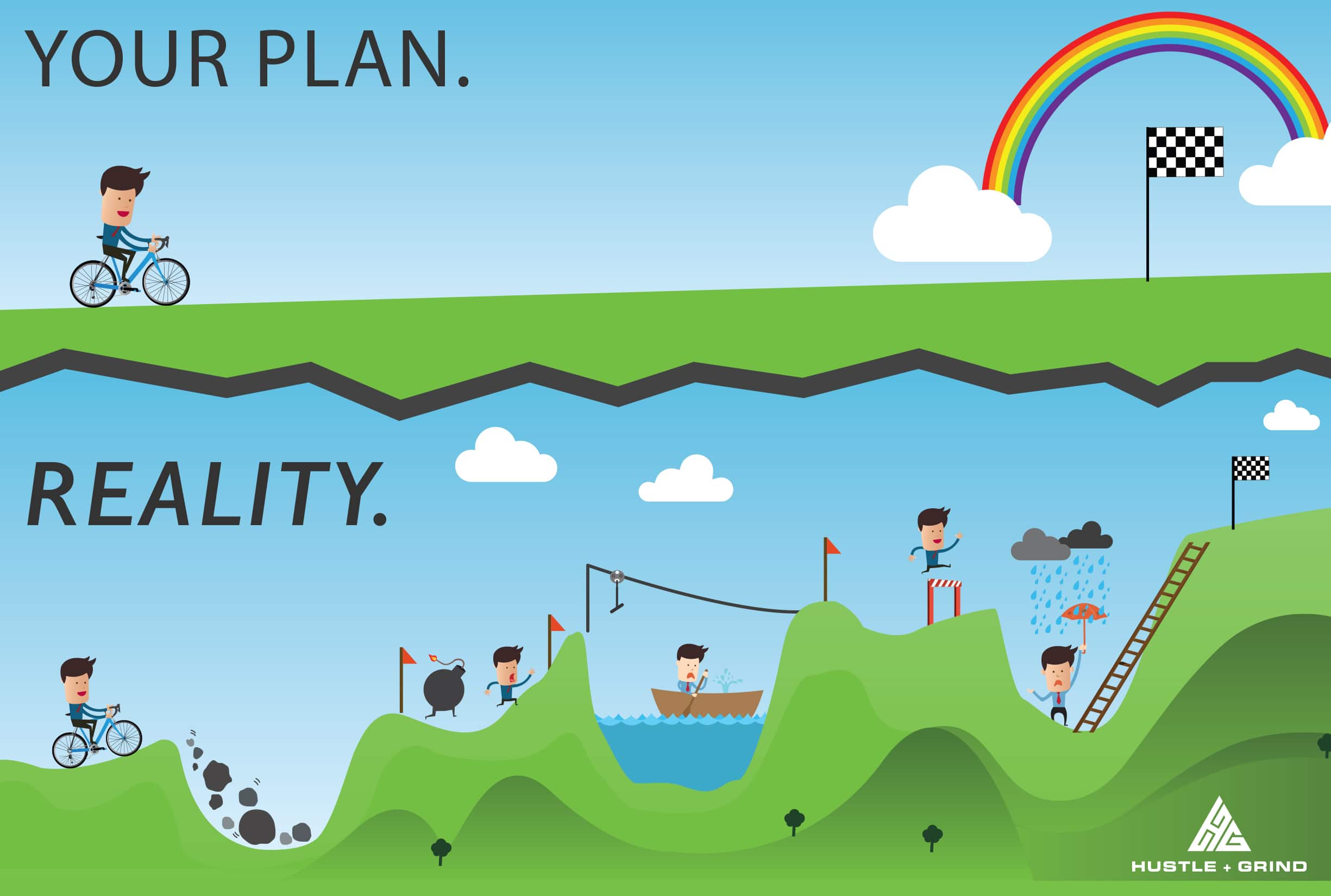 Even after 10 years, I'm still hustling. It's so worth it, because of the lives I get to impact.  We're still in business and still growing because of our amazing clients and staff, and because we continue to learn and evolve. I have experienced many paradigm shifts in order to continue to grow. Investing in personal development has been essential to my growth personally and professionally.
I can't imagine doing anything else. My purpose is to make an impact on my community through health and wellness. I'm destined to do this. I'm blessed that I'm still here and that Eagle Ridge Fitness is still here to serve you.
If not the longest, we're grateful to be one of the longest standing personal training studios in the Tri-Cities'. It's due to your amazing support! I look forward to the next 10 years!
If you have any health and fitness goals that I can help you with, feel free to reach out! I'd like to help you with your journey.
-Sammy Noh
---
I get this question all the time.
It depends on your goals. Let's say weight loss is your goal…
The easiest solution is to do both. However, you may be a busy mom or dad working long hours with very little time for yourself. After work, you're having to run errands and drive your kids from one activity to another.
Doing any exercise is of course better than nothing. However, don't we all want to maximize our time and use it most efficiently, especially if you have very little time for yourself?
By investing the right time in the gym, you'll have more energy to accomplish your daily tasks. You'll also be able to sleep better! You'll be able to see some amazing results!
Come January, the gyms will be flooded. Many will be doing cardio to lose weight. Yes, cardio does burn calories and fat. However, have you noticed that 'fitter looking' people lift weights? =)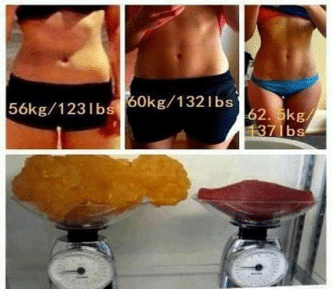 Don't get me wrong. Cardio is great for the heart! Cardio improves endurance, stamina, and circulation. There are a lot of benefits of cardio! Cardio feels good! So does weight training, if done properly… Cardio can also make you fat and agitate your adrenal glands, which I'll get into another time.
Weight training if done properly, will give you the best return for your time. You'll see better results. You'll alleviate pain, correct postural imbalances, and improve your metabolism with more muscle..  Of course, your nutrition must be dialed in. 😊 You could even superset your weight training exercises to get your heart rate up to work on your cardio! Yup, you can kill two birds with one stone.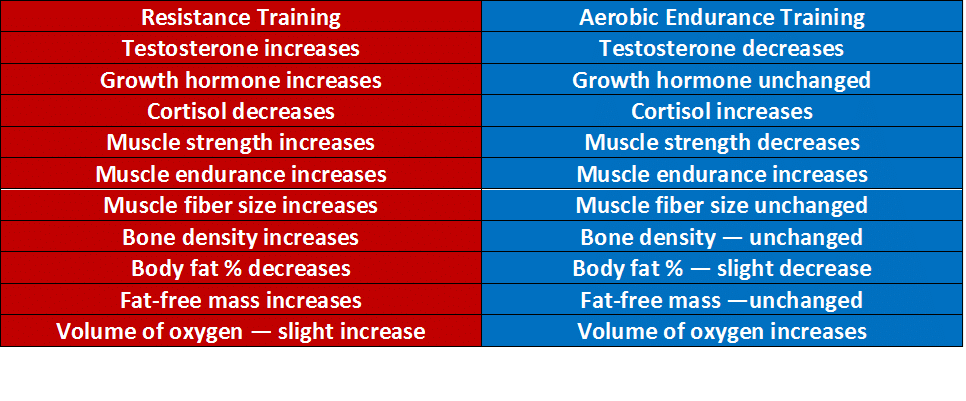 So how many days a week should you train? The question is how many days a week can YOU be consistent for the next 30 days, 60 days, 90 days and for the rest of the year? The key is consistency…30 to 45 minutes is suffice. Yup, that's all you need. My own workouts also range from 30 to 45 minutes. It's not about how many hours you spend in the gym.
If you're currently inactive, start with 2x/week. Do not go from 0 days a week to 5 days a week. You'll fail by week 3 and sadly become a January gym statistic…You can't out-train your nutrition. Trust me. I've tried and failed miserably!
Ideally, start with 2 to 3x/week. 2 days of week of weights, 1 day a week of planning your meals. As you progress, start progress to 3x/week, 1 day of planning your meals. Yes, don't forget to plan your meals. 😊
Let me know how I can help!
-Sammy Noh
If you would like to experience weight training, we're hosting our Food Bank Charity Workout this Saturday, December 15 at 10:45am at our Port Moody location! By donation: suggested minimum $10 or equivalent in food.  Just reply if you would like to come. Everyone is welcome! 😊
---
Last Friday, my wife and I woke up at the crack of dawn to catch a flight to Phoenix, Arizona. We went to Phoenix to attend a mastermind for our nutrition coaching program, to learn from the best nutrition coaches in the industry.
The night before, I didn't get much sleep. I was up the night before making last minute preparations before we went on our trip.  On Friday, I woke up irritable, fatigued, craving carbohydrates all day. I cheated on my nutrition and had chips, candy bars, and ice cream throughout the day…
TWIX is my favourite chocolate bar. It's literally my Kyptonite. The cravings were intense! You see, 'desserts' is 'stressed' spelt backwards. 😛 When you're stressed or have a lack of sleep, your 'cortisol' levels elevate. It's a natural mechanism for your body to crave carbohydrates. Sure, you can say, that I gave in and had a lack of will power.  It's not all about will power. It doesn't matter. What matters is what you do afterwards….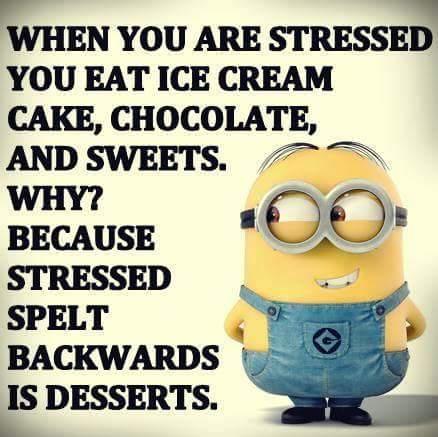 I woke up the next day, on Saturday, feeling 'hung over', from the 'binge eating' the day before. I could have beat myself up for eating crap the day before. Honestly, I woke up discouraged. I felt like I failed.  I felt I had to completely manipulate my nutrition plan for the next few days and deprive myself of carbs, in order to compensate for the day before.
Have you done that before? Have you dropped the ball on your diet, and so you decide to starve yourself the next day? I think we've all been there. I was about to fall in that trap.
I messaged my nutrition coach that morning to ask her that very question. I knew the answer, but I needed affirmation and support. Yup, I have a nutrition coach and personal trainer. Even coaches need coaches.  She responded, 'get back on the plan', the body will adjust back to the plan.
You see, I didn't mention what my nutrition is like on a typical basis. Prior to Friday, I've been on a nutrition plan. I have goals that I want to achieve.  If you've been following my journey, I gained over 40 pounds, but ended up losing over 50 pounds. I have kept the weight off. My nutrition isn't perfect, but I have a plan on how many macro-nutrients (carbs, fats, protein) I need to hit in a day and in a week, in order to stay on track with my goals. It's not perfect. I can enjoy indulgences each week whether it be pizza, hamburgers, or chocolate, and so can you!
I'm not on a deprivation 'diet'. I eat carbs, fats, and protein throughout the day. I even rarely do cardio. It's not all about cardio or spending hours in the gym. Too much cardio or doing high intensity training frequently can derail your goals. I'll get into that another day.  I workout 4 days a week for about 45 minutes each. I'm on a nutrition plan that doesn't have a set start date and set end date.  I have hiccups along the way. After I fall, I get back up and get back on track. This is a lifelong journey.
Here's What I've Learned throughout my Weight Gain and Weight Loss Journey
Plan your meals. Know what you're going to eat for the day, instead of randomly choosing meals, especially when you're hungry
Forget the detox, and fad diets. Do they work? Yes, they do! BUT, you have to be prepared to be on it long term or you'll go back to the status quo once you're off the 'diet'. Whatever 'diet' you're doing, it must be sustainable. Realistically, it took months to gain this weight. It's going to take longer than 6 weeks to lose and KEEP this weight off.
Don't be that person who loses and gains all the weight back after doing a 6 week challenge. Nutrition does not have a set start date and end date
If you're consuming 4,000 calories in a day, don't cut your calories to 2,000. By the way, it's not all about calories, either! Instead, make small incremental changes. Be consistent.
What's the most difficult part that you struggle with when it comes to nutrition? Let me know. Happy to help!
Sammy Noh
---
I've been getting quite a few emails asking what the best fitness program.
Is it cardio? Cycling? Strength training? Yoga?  1-on-1 personal training? Bootcamps?
What are your goals???
Short Answer: There really isn't a cookie cutter answer. There really shouldn't be a cookie cutter program for you either.
To put this into perspective, I was shopping last Cyber Monday for a brand-new laptop, as my previous one is at the end of its life.  I'm not a computer guy. Wasn't sure what to get. Do I get a Pentium, I3, I5, I7? How much ram do I get? Do I get one with a SSD? What is a SSD? How many inches? So many factors! The sales rep guided me in the right direction by first asking me what I needed it for and what my preferences were.​​
Similarly, the best fitness program depends on your specific goals, injuries, exercise experience, personal preference, and so forth:
Do you like a fitness program that's high energy or more mellow?
Are you wanting weight-loss, toning, flexibility or strengthening?
Do you need help with nutrition?
Are you in pain? Do you have injuries? Do you like a trainer who is knowledgeable on injuries?
Do you like high intensity training, weight training, yoga, or perhaps a combination of all three?
​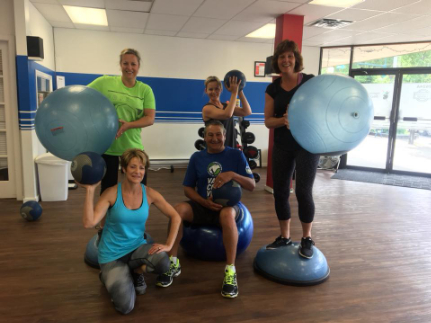 To help point you in the right direction, I've summarized the Four Main Programs in the Fitness Industry:
1-on-1 Personal Training of the Best Fitness Program
Pros: The workout will be personalized and customized for you.
Cons: Rates are high for 1 on 1. Dependent on trainer's availability. Training style and credentials varies from one trainer to another. (eg. Certification vs. Degree)
Small Group Personal Training (3 to 8 people)
Pros: Intimate setting. You can receive attention from your Personal Trainer to ensure you're safely working out. Working out with others gives you greater motivation, support, and faster results.  Affordable compared to 1 on 1.
Cons: May not be suitable for clients who have major injuries, have very specific needs, and goals. Training style and credentials vary from one trainer to another.
Bootcamps/ Large Group Training Programs (12 to 20+ people)
Pros: Can be fun to train with a large group. Great camaraderie. Can be high energy.
Cons: Cookie cutter workouts. General workouts. Attention from your trainer is diluted as you have 12 to 20+ people working out with you at the same time. May not suitable for clients who have lower back, knee, and shoulder injuries. Mostly cardio based. Little resistance training, as body weight training and high reps are not enough. Hope you will enjoy the Best Fitness Program.
Gym Membership
Pros: Cheapest, convenient, lots of equipment to choose from.
Cons: You have to figure out what to do, it's self-guided, no one to hold you accountable, risk of injury, results are hit or miss, can be crowded especially in January.
The best fitness program depends on your goals, needs, and preferences! If you would like help determining what fitness program is right for you, feel free to reach out! Book a FREE Strategy Session here: https://eagleridgefitness.clickfunnels.com/optinzjrtbn4z 🔥
Have a great rest of your week! 🙂
-Sammy Noh
---
When I started ERF in my parent's garage about 10 years ago, I wasn't thinking of building a team.
As ERF started to grow, I needed a commercial space to add more session times and eventually needed to hire staff.  My first hire was an admin. As the business continued to grow, I needed to hire my first trainer.
In the beginning, I hired friends and had no idea who I was looking for.  Hiring staff has been quite the journey, which I'll save for another time.  Over the years, I developed my ideal staff avatar. Creating an avatar and creating my core values for ERF, have helped tremendously in hiring, making decisions, and building a team. I'm also a firm believer in hiring character. Skills are definitely important, but skills can be trained if you have the right character.
The fitness industry can also be tough on you. The hours are typically early mornings, late evenings, with random appointments scattered throughout the day. Our industry is based on appointments. When I was a full-time trainer, I'd let 5 to 8 late cancellations slide a month without charging clients. This ended up being 60 to 96 hours a year… I almost didn't last in the industry. The lifetime of a trainer in the industry averages 1 to 2 years. One of my goals was to change this and make this into a career for fitness pros. I'm happy that we now have 3 full time positions with growth opportunity, who don't have to do crazy split shift hours.
We now also have a comprehensive hiring and training process for staff. It starts off with an interview, then a 2-day intensive internship, which funnels into a 4 to 6-week internship. During the first 90 days, I assess how they line up with our core values and focus on developing their 'character'. There are check point along the way.  Some won't make it past each 'check point'.  Of course, my goal is for everyone to be successful. I'll do everything in my power to provide them with tools and skills to succeed.
Fast forward 10 years, we're still here and growing!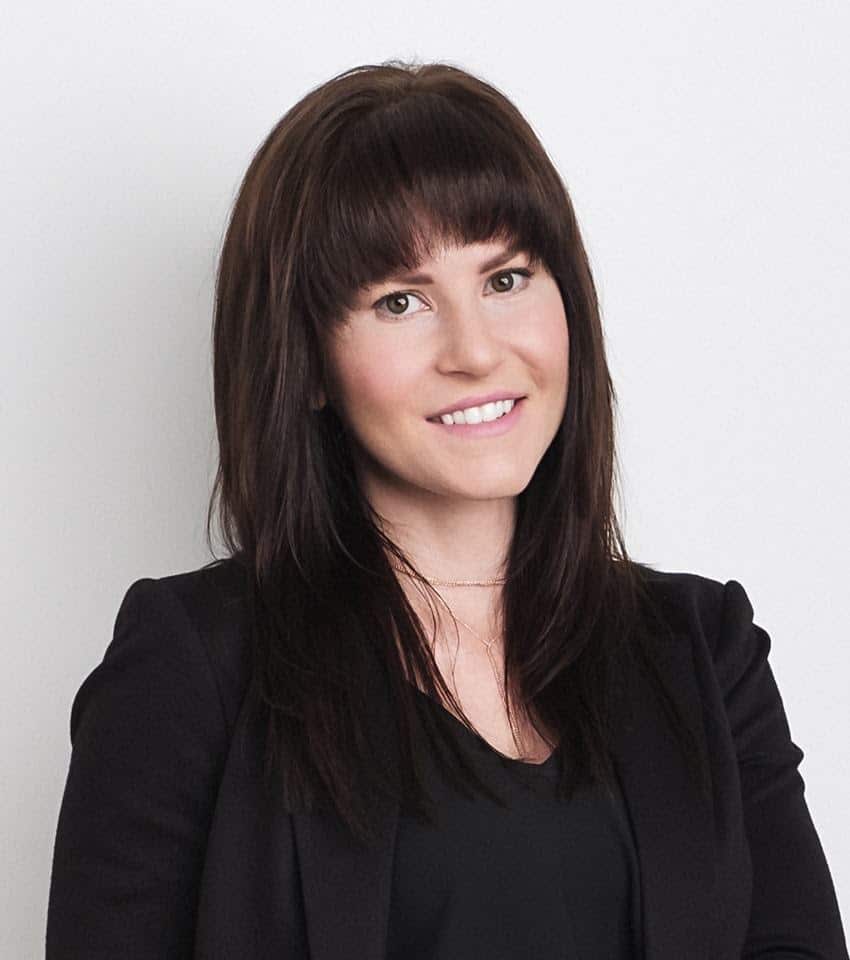 Laurie has played an integral role in setting up our training processes for staff and for our operations. She's grown our team, which opened the opportunity for her to provide nutrition coaching full-time. Laurie is our new Nutrition Director!  I have witnessed her journey over the years, and have seen her grow into an "even more" amazing woman! I'm so proud of her growth!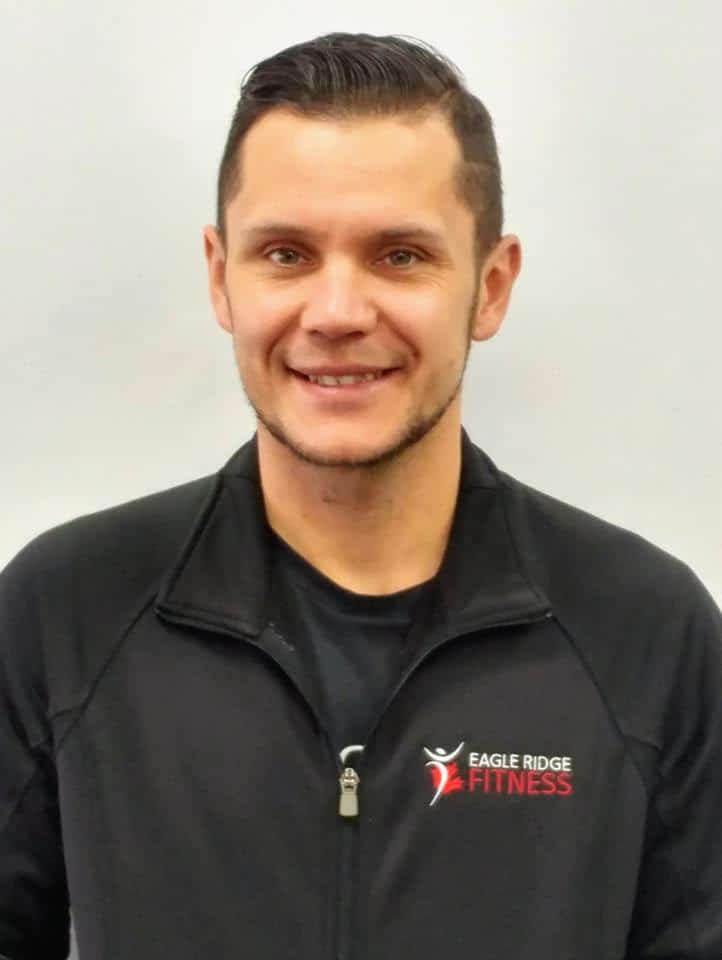 I'm also proud of Francis. He has been on our team for almost 2 years. I remember the first time I met him. Like most interviewees, he came in nervous and was shy of making eye contact. He was new to the industry. However, there was a humbleness and eagerness about him. Laurie personally took him on to mentor him. We have workshops every month and weekly mentorship check-ins. We also have sent Francis to workshops in the states and have given him books to read to continually grow.  He has come a long way and continues to grow.  If you know his personal story, Francis felt he had the least chance to succeed. He felt the odds were against him. People told him that he wouldn't make it. Well, he's making it! It's quite inspiring.
I have seen Francis grow professionally, but also on a personal level. He's not the same Francis when he walked in a couple of years ago. He's not same Francis a few months ago.  He's even better! Francis continues to stay humble.
I'm proud to announce that Francis is our new FITNESS MANAGER!
---
Our sex drive and metabolism decrease with age. HOWEVER, what if I told you, you can improve your sex drive, metabolism, and energy levels even with age? Yes, you can improve your libido by dialing in your nutrition!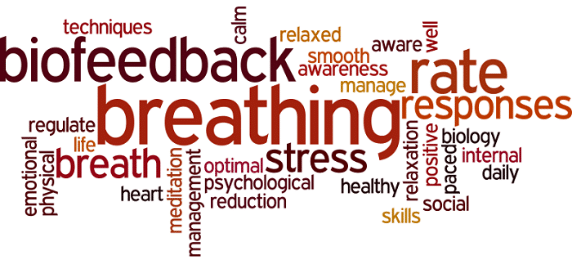 First Assess Your Bio-feedback (Look at the past 4 to 6 weeks): Your biofeedback will tell you how your overall health and body are functioning.
Every 2 weeks, I check in with my nutrition coach to provide an update on my mood/sex drive, hunger, energy, and sleep quality. Checking in and assessing my bio feedback, provides feedback on how my body is responding my current nutrition and fitness plan, determining if any changes need to be made. This has helped me lose over 50 pounds to date.
Let's drive into each bio feedback metric in further detail, on what it means for you…
Mood and Sex Drive: Are you irritable? How is your focus and sex drive? If your mood and sex drive are poor, assess if you're consuming enough food and evaluate your food pairings (carbs, protein, fats). If you're in an extreme calorie deficit or your portion sizes are insufficient, your mood may be poor. ☹ For some, it may be far too much exercise, lack of recovery, or even lack of sleep. Too much stress of course can also affect your mood by also increasing your cortisol levels (stress hormone). Improving the quality of food choices can make a huge impact on your mood and sex drive and better prepare you to tackle on stressors in life. Foods that are more processed containing high sodium and high sugar with no fiber, can attribute to moodiness.
Hunger: Ideally, this should be average/good, which would indicate your metabolism is functioning properly. If you're too hungry, look at your daily food intake and food pairing. Are you having enough food? Are you having the right types of food? Are you having enough protein? Are you having enough fats? Yes, fats are needed and important to keep you full and satisfied! Do you drink enough water?
Energy:
If you have extreme low energy, reassess your food pairings and portions. Are you having enough food? Are your food pairings on point? Are you exercising wisely? Over-training?  Exercising too much with not enough macro-nutrients can cause energy highs and lows and in extreme cases long-term fatigue and weight-gain.
Sleep Quality: Not enough sleep may increase body fat. Sleeping gives your body the opportunity to recover and important for healing hormones (melatonin, cortisol, testosterone). It is recommended to get at least 8 hours sleep. If you're not getting enough sleep or good quality sleep, you can wake up feeling fatigued and groggy. If you are someone that wakes up in the middle of the night, your cortisol (stress hormone) levels can be off. Are you eating too little carbs or not enough? Yes, it's natural when we're stressed out, we crave carbs. You see, carbs help regulate cortisol levels! If you have a newborn or a young child, sleep may be interrupted. However, by dialing in your nutrition, you give your body the best chance at getting any sleep that you can get. 😊
In summary, biofeedback provides you with information on how foods and your current exercise plan are treating you, and how your body is functioning.
Start with one change and see how the week goes and assess any changes in your biofeedback. Keep in mind when on a new nutrition plan, your body will naturally go through an adjustment phase and it may feel like you're initially going through withdrawal. Eg. If you're typically consuming an excess of calories high in carbs, your body will naturally want to maintain the status quo when starting a new nutrition plan. It'll get easier in time! Those cravings you once had, do eventually go away.
Here to help,
Sammy Noh

P.S Check out our early black Friday sale happening now and learn how you can save over $1,000: https://eagleridgefitness.clickfunnels.com/back-to-fitness Valid for new, current, and past clients. 😊 Ends this Friday, November 23rd and limited to 10 only.
---
I'm truly grateful! I received some great words of encouragement after my last post! Thank you!
I also had some questions come in about my 45-pound weight loss journey. I'll be happy to answer each question in a separate post in the coming weeks, in order to help you with your own journey.
Question #1: What's the best diet? What's the best nutrition plan to lose weight?
I get this question all the time.
QUICK ANSWER: They all work if you're on it LIFELONG… Whether it's Keto, Intermittent Fasting, Atkins, Paleo, or eating wholesome foods. Realistically, we're already on a nutrition plan, whether it be maintenance, weight gain, or weight loss. Sure, your current eating plan may be random and unintentional for some, but your body decides what plan you're on, depending on our daily, weekly, and monthly eating habits.
BEST ANSWER: The best diet is the one that does not have a set start date or set end date, and one that doesn't torture you! If you've been following me and my business, you'll know that we're very good at getting clients results. In particular, we're known for our 21 day, 4 week, and 6 week challenges. We were one of the very first fitness programs offering such challenges in our area.
I have a confession to make…I was doing it wrong. As I grew as a fitness professional over the years, I've discovered such challenges set people up to fail…Sure many saw great results, but some would gain the weight back after…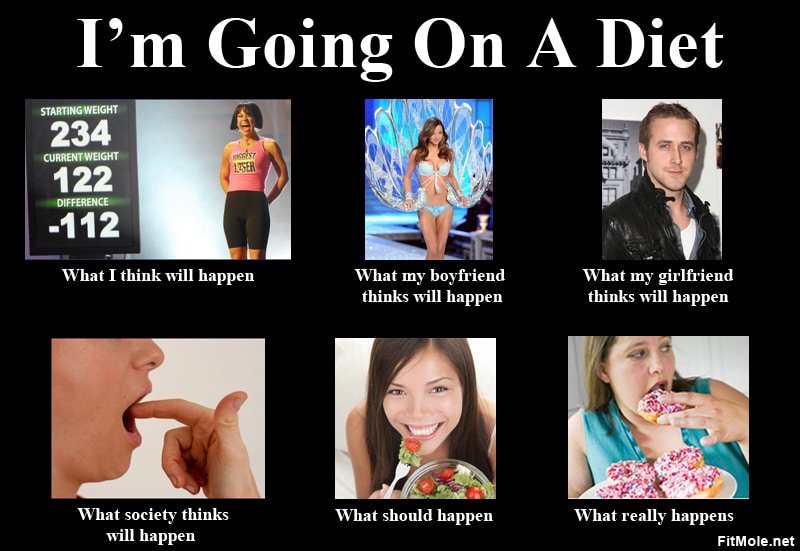 Here's What I discovered….
If you put a 'start' and an 'end' date to your nutrition plan, you're really setting a start date to start failing again…☹
With our 'challenges' now, we've evolved to include step by step goals with building 'habits' to build upon each week. Our challenges have evolved into a 'behavioral modification' program with the goal of developing lifelong new habits.
Some may think, 'but a challenge, will motivate me to get started'.  However, there are a few things to consider.
Suddenly doing a 360 on your diet by eating clean, will shock your body, creating unbearable withdrawal symptoms. Sure it may be only 21 days, but it sets you up to fail and restart your previous 'diet', once you've completed your 21 days.
Changes must be gradual. Let's think about this further. It took you maybe 2, 5, or even 10 years to gain this weight. To reverse this weight gain and lose this weight in 21 days or 6 weeks, is unrealistic, wouldn't you say?  Why torture yourself?
The nutrition plan that helped you lose your first 10 pounds, won't necessary work to help you lose your next 10 pounds. Your body adapts and is very resilient to change. It wants to maintain homeostasis. Each 10-pound weight loss requires a new strategy.
Don't get me wrong. I'm excited when anyone embarks on their journey of fitness and health.  However, I'm excited for what clients can do in 6 month, 12 month, 1 year, and 2 years+.  After all, being fitness and healthy is a lifestyle.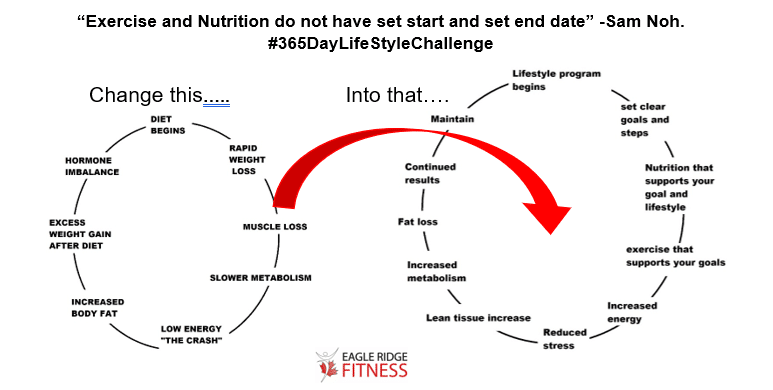 5 Tips to Help You Succeed
1. Beware of nutrition plans. What's worked for someone, will not necessary work for you. Your goals, your starting point, is unique to you.
2. Assess where you currently are. How many times a day are you eating? What is your average daily macro-nutrient count? How much water are you consuming? What's your current bio feedback: energy, hunger level, stress level, mood, libido? Yup, all these bio feedback factors are related to your nutrition.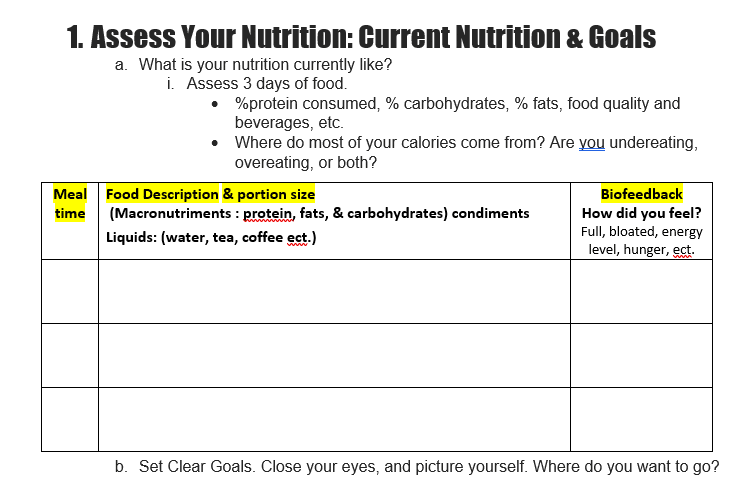 3. Changes to your nutrition plan must be gradual. If you're eating 2 meals a day, and you're told to eat 5 meals a day, your body will only go into shock. Start with eating 3 meals a day. Then in 2 to 4 weeks, reassess. Consider your bio feedback.
4. Don't get caught up in counting calories. It's not all about calories. Assessing your daily and weekly macro-nutrient count is a better strategy. How much carbohydrates, protein, and fats are you consuming?


5. Enjoy your favourite your foods. Have that 'treat' meal each week. However, be honest with yourself. Have you been at least 80% compliant with your nutrition and goals? Your nutrition doesn't have to be perfect, but it needs to be consistent. Ultimately, our body will tell you if you've been compliant. 😊
Start with the above 5 tips to take the first step towards your goals! If you have any questions, don't feel shy to reach out!
-Sammy Noh
---
On September 18th, 2013, my life changed forever…This was the day that I last saw my father, who had Alzheimer's disease. He went for a walk and has never returned home to this day…
Yes, there still is devastation, anger, and hardship dealing with grief and lack of closure.
Initially, I dealt with this emptiness and heartbreak by binge eating and drinking. I started to gain 1 to 2 pounds each month. A couple of years later, I discovered I gained over 45 pounds! I went from 170 pounds to weighing in at 218 pounds!
I felt like an imposter. I didn't look the part. It made me feel guilty. I'm a personal trainer, who has helped hundreds of clients with their own goals, and yet I struggled with my own…
Sure, fit comes in all shapes and sizes. But, I didn't feel my best…
At 218 pounds, I was snoring. I had knee, neck, and lower back pain. I had to take naps to get through the day…I felt like I was 10 years older…​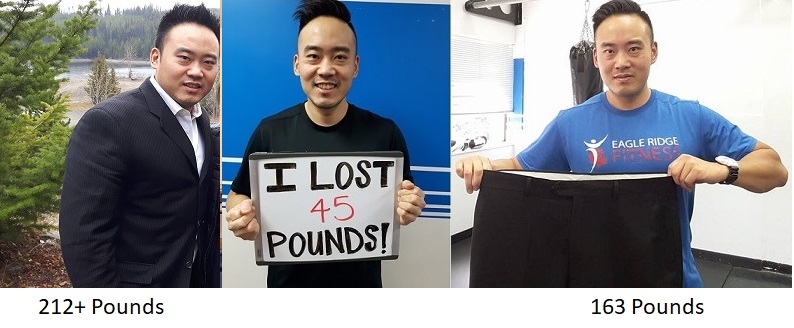 I went from wearing a medium t-shirt, to a large, and then having to wear an extra-large!!! I had enough. I was fed up and disappointed with myself.
How the heck did I let myself go? I was still working out 5 to 6 days a week, which proves you can't out-exercise poor nutrition. I started to binge eat. I was eating meals for 2 to 3 people.
I knew I had to change. But how? It felt like a huge mountain to climb. To lose 45 pounds, seemed impossible. Then I thought, if I broke my goals down into mini goals, it'll be so much more achievable and less intimidating.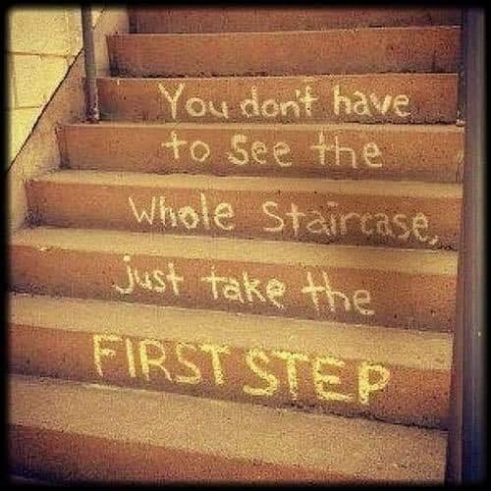 Here's How I Started on my Weight Loss Journey:
​I focused on losing 5 pounds at a time. I celebrated each 5-pound weight loss. Soon 5 pounds, turned into losing 10 pounds, 20 pounds, 30+ pounds…
​I pre-planned my meals. Previously, I was eating out a lot and eating out of impulse finding the quickest and convenient foods to eat.
I included foods I enjoyed.
I made small changes every 2 weeks to my daily macronutrient intake. Fad diets, such as severe caloric deprivation, are unsustainable. Yup, I've tried them myself. I thought, why torture yourself? It's about gradual consistent change.
I read my goals daily to remind myself why I started and how far I've come!
I revisited my relationship with alcohol. I used alcohol to deal with grief. I realized alcohol was a gateway to binge eating and emotional eating.
I hired myself a personal trainer and nutrition coach. Ironic? I was losing weight but needed support and accountability.
Is Knowledge power???
I have the knowledge on how to lose weight. I have a degree in Kinesiology and have helped many clients with their own goals for the past 15 years. However, I've learned through my own personal weight loss journey, that knowledge alone, isn't enough…Knowledge is power, only when there's action involved.
We all have some idea of how to lose weight. We all know what we should be eating, but the challenge is implementation. We can all come up with reasons why we're not taking actions to get to us closer to our goals. Oh, it's not the right time.
The time will never be right. We're all adults with busy live, tackling one thing after another. You can blame it on a lack of willpower. Don't beat yourself up that you don't have the 'will power'. You are so capable of achieving your goals! Honestly, it's not all about will power, which I'll discuss further for another time.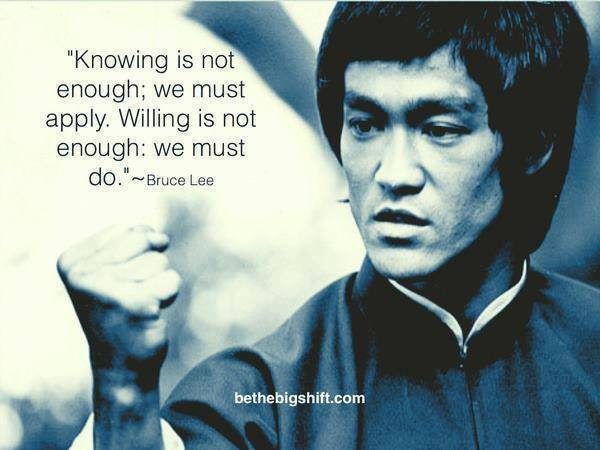 A coach will sift through your reasons, your challenges, the chaos, and provide you with action steps to get you closer to your goals.  I understood the value of a coach, as I've helped hundreds with their fitness and health goals. I've seen firsthand the impact coaching has on someone.
So I hired myself a coach! Fast forward a couple of years, I have lost over 50 pounds. I no longer snore, no longer have knee, neck, or back pain. I have a ton of energy and feel years younger! Plus, I sleep better!
I've reached my goals, but I know a huge part was having my coach in my corner, keeping me on track to get through birthdays, special events, anniversaries. I still work with my personal trainer and nutrition coach to this day.
I'll admit my nutrition isn't perfect. I can enjoy the indulgences of life, because I have strategy in place. I plan my meals for the week, for the day, much like I plan all my meetings and appointments for the day.
Having gone through the process myself of gaining and losing weight, I have a greater understanding of my clients and what you may be going through.
Having time to focus on myself each week on my health and fitness, gives me the energy and mental clarity to tackle the challenges life throws my way. I get more done.  I feel amazing!
Words of Encouragement
​"The journey of a thousand miles begins with one step." – Lao Tzu
If you're struggling with your weight loss, and getting started, you are so capable. If I can do it, so can you. I have two businesses which take a lot of time and energy.  I also have days that I struggle mentally and emotionally dealing with grief, and days when I feel defeated…
I get how you may be feeling. I understand the challenges of getting started. It's hard trying to make time for yourself, while you're helping others with their needs.
I want to reassure you, you can achieve your goal and don't have to wait for January to roll around or an upcoming vacation to get started.
Get started now! Whether that means to start exercising 1 to 2 days a week, limiting alcohol each week, planning your meals, or eating out once a week. Start with that.
You'll thank yourself 30 days, 60 days, or a year from now. Just imagine how great you'll feel! If I can help you in any way, please let me know.
Keep an eye out for more tips on my journey to help you with yours. I'd love to help you with yours, whether you try my program, or just read my posts. I appreciate you either way!
Sammy Noh
​
---